Description
This is an expansion board suitable for a series of cars with Raspberry Pi 4B as the mainboard. The overall layout is reasonable and can be directly inserted with Raspberry Pi 4B. It can support the various modules required to build smart robot car, such as ultrasonic module, motor, servo, sensor, etc.
Funcions:
74 Series Level Isolation Chip, L298N high-power motor driver chip(4A, 46V input range).
2-ways DC-DC High performance power supply: SY8120ABC (2A output, 18V input range) LM2596s-adj (3A output, 40V input range).
4-ways LED: Red power indicator*1, Blue LED connect to IO*3.Reserve an ID_EEPROM placement location.8-ways servo interface: Motherboard providepower, can directly drive 4DOF robot arm and pan-tilt kit.5-ways Infrared sensor interface: can be realize line following, object tracking, following and so on.1-way Ultrasonic interface: can be realize ultrasonic ranging, obstacle avoidance, walking the maze and so on.Other GPIO: UART*1, IIC*1, LEDcorresponding pin*3.
Power supply interface: 6-14VDC plug (main power supply connector), 2PIN power supply terminal (for motor external power supply <40V).
Payment & Security
Payment
PayPal
The main Payment method is Paypal. If you have paypal, that is great. You can simply place order and check out with few steps. If you don't have Paypal account, you can register it and pay by Credit or Debit Card.
Pay with Paypal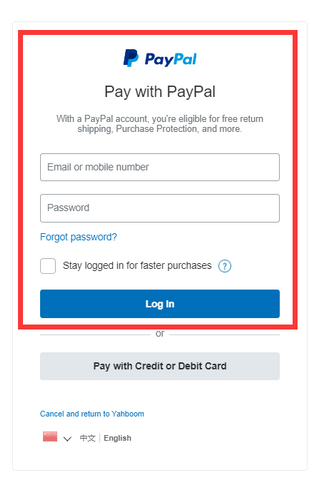 Pay with Credit or Debit Card
Your payment information is processed securely. We do not store credit card details nor have access to your credit card information.