Description
Programming language: C language
NOTE:New package without CD ,please download the tutorials directly from the QR code in the manual
Specifications:
Product name: 2560 TH Robot Tank Car
Motor Drive: L298P two high-power motor driver chip
MCU: Arduino Mega 2560
Working Voltage: 12V Lithium battery
Compiler Environment: ArduinoIDE, Linux, XR Block
Wireless Communication: 802.11b/g/n, 150Mbps
Frequency Range: 2.400-2.4835GHz
Signal range: ≦80M
Camera: Second-generation Hd camera with manual adjustment of focus
Support: iOS app, Android app, PC, Web browse
Size: 300*230*280mm
Weight: 4000g
Features:
1. Automatically self-built WiFi signal hot point after power on, and support computer web browsers, smartphone and tablets APP(iOS/Android), PC to control the robot car and watch the real-time video with Hd camera on your screen. iOS/Android APP supports WiFi+Bluetooth dual control. (WiFi+Bluetooth version)
2. Support the drag-and-drop graphical programming software,just plug and play,get what you see,easy for the Arduino robot learners.
3. The infrared sensor and ultrasonic sensor has been added to achieve the functions of line tracking, following, obstacle avoidance and other functions, making the car more interesting and more exciting for children's learning interest. (Sensor sensor)
4. Designed with 4-DOF robot arm and 2-DOF robot pan-tilt platform, enjoy much of the freedom of the control angle.
5.5DBi External WiFi Antenna gain high signal intensity and long transmission distance, more fast and steady, brings you real time.
6. Multi-speed Control System for you to control the speed of the robot.
7. Adopt high quality 12V 350rev/min powerful motor, the maximum load is up to 8 Kg,which support continuous power for robot.
8. The new second-generation Hd camera, 720P resolution, 1 million high-definition picture quality, large-size CMOS, compared with the generation of cameras, the viewing angle is increased by more than 50%, with more full picture information and clearer video pictures. And Hd camera allows you to take photos (on phone) and record video (on computer).
9. Power system: Double dc gear motors, planetary gear box, 12W, 1.5W, Degree of climbing: 57°.
10. Provide Sync tutorial book with detailed installation tutorials and complete source code for secondary development. If you have any questions, contact us and you will have a professional technical team to guide you.(service@xiaorgeek.net)
Payment & Security
Payment
PayPal
The main Payment method is Paypal. If you have paypal, that is great. You can simply place order and check out with few steps. If you don't have Paypal account, you can register it and pay by Credit or Debit Card.
Pay with Paypal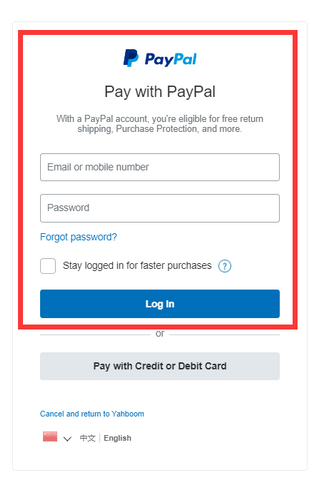 Pay with Credit or Debit Card
Your payment information is processed securely. We do not store credit card details nor have access to your credit card information.