Description
XiaoR GEEK expansion board for Arduino UNO R3 smart robot car
This is an expansion board suitable for a series of cars with Arduino UNO R3 as the mainboard. The overall layout is reasonable and can be directly inserted with Arduino UNO R3.  I  can support the various modules required to build a balance car, such as ultrasonic module,  motor, WiFi module(designed by XiaoR GEEK), servo, sensor, etc.
Funcions:
1. Input voltage: Power interface DC7-15V
2. Button: RESET button
3. Serial port: Serial port 0(USB interface)
4. Car light interface: Interface voltage 5V(Headlight positive electrode connect car light interface, negative electrode connect GND)
5. LED indicator light: Power indicator light(No interface), Status indicator light(A0)
6. Servo driver: 6-ways servo driver(1-6)
7. Infrared infterface: 3-ways infrared interface, can be realize line following and object tracking.
8. Ultrasonic interface: Trig, Echo, VCC, GND
9. Display interface: 12864 display interface(Serial communication interface)
10. Motor interface: 2-ways motor servo, Output is battery voltage (7-15V)
Payment & Security
Payment
PayPal
The main Payment method is Paypal. If you have paypal, that is great. You can simply place order and check out with few steps. If you don't have Paypal account, you can register it and pay by Credit or Debit Card.
Pay with Paypal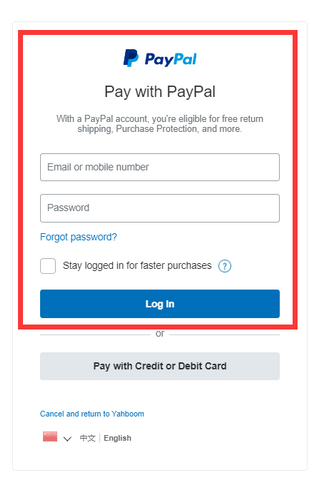 Pay with Credit or Debit Card
Your payment information is processed securely. We do not store credit card details nor have access to your credit card information.